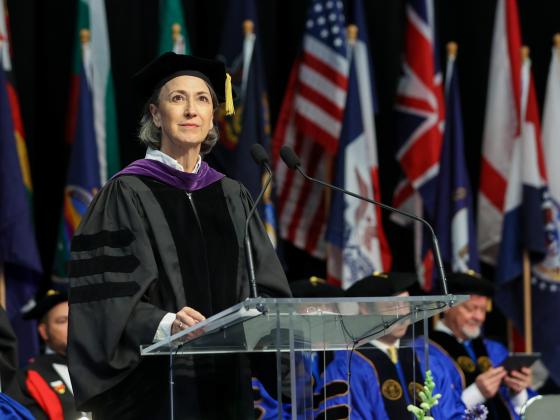 General Information
Thanks to all faculty members who plan to attend one (or more!) of the Commencement ceremonies. It is a very special time for our students, and your presence means a great deal to them and to the University. Please RSVP here
Friday, May 5th 9 A.M.
College of Agriculture, Food and Environment
College of Communication & Information
College of Pharmacy
College of Public Health
College of Social Work
Friday, May 5th 2 P.M.
College of Education
College of Engineering
College of Medicine
College of Fine Arts
Martin School of Public Policy and Administration
Patterson School of Diplomacy and International Commerce 
Friday, May 5th 6 P.M.
College of Nursing
Gatton College of Business and Economics
College of Design
Saturday, May 6th 9 A.M.
College of Arts and Sciences
College of Health Sciences
Academic Apparel
All faculty members are required to wear regalia to the ceremony. If you do not own regalia, the University will provide a one-time contribution toward the cost of regalia. Please email Maia Dubin at commencement@uky.edu to order yours today.