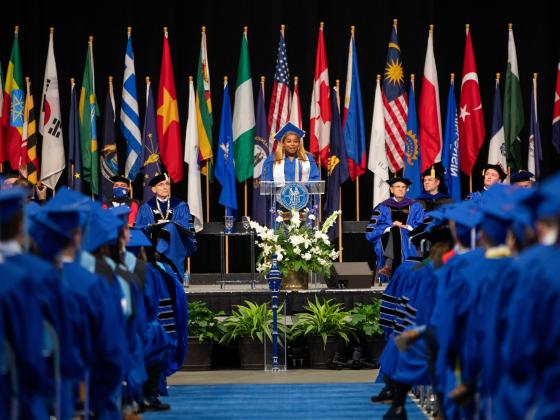 University of Kentucky
Commencement
The May 2023 Commencement Ceremonies will be held on Friday, May 5th, and Saturday, May 6th at Rupp Arena at the Central Bank Center. 
Friday, May 5th 9 A.M.
College of Agriculture, Food and Environment
College of Communication & Information
College of Pharmacy**
College of Public Health
College of Social Work
Friday, May 5th 2 P.M.
College of Education
College of Engineering
College of Medicine* 
College of Fine Arts
Martin School of Public Policy and Administration
Patterson School of Diplomacy and International Commerce 
Friday, May 5th 6 P.M.
College of Nursing
Gatton College of Business and Economics
College of Design
Saturday, May 6th 9 A.M.
College of Arts and Sciences
College of Health Sciences
Students and families are invited to the Alumni Association's Grad Gathering following each ceremony. More information will be provided at a later date.
*The Doctorate of Medicine degrees will be awarded at a separate ceremony
**Degrees from the College of Pharmacy will be awarded at a separate ceremony